Dr. Zhou Nan-zhao, President, UNESCO-APNIEVE, passed away on July 16, 2014 at the age of 72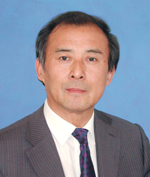 July 21, 2014

A Message from Dr. Lourdes R. Quisumbing, Founder of UNESCO-APNIEVE and APNIEVE-Philippines, to Jianhui XIONG‍, Secretary General of UNESCO-APNIEVE



Please extend our deepest condolence and sympathy to the family and friends of Dr. Zhou Nanzhao. We have great respect for him as we worked closely in UNESCO-APNIEVE for many years. When he took over the Presidency of UNESCO-APNIEVE from me, I was fully convinced that his leadership would take UNESCO-APNIEVE to great heights.

He involved UNESCO-APNIEVE in many international conferences in China espousing the values of peace and sustainable development. I was privileged to attend these conferences, together with my colleagues in APNIEVE Philippines, under the sponsorship of UNESCO-APNIEVE. He was a real friend of APNIEVE Philippines, providing assistance for us to attend these conferences and read papers. Evem during my retirement, he advocated for my inclusion in the 2011 Wenhui Awards and because of him I was awarded a special award.

We will remember him for the great person and man that he was, for his contributions towards international education and values education, 21st century education, and towards the culture of peace. He was a real friend of APNIEVE, and my personal friend.

I salute you, Dr. Zhou Nanzhao, international statesman!

Sincerely,

Lourdes R. Quisumbing, Ph.D.

Founding President, UNESCO-APNIEVE

and APNIEVE Philippines

Miriam College
UPPO Box 110, Diliman

1101 Quezon City, Philippines

Website: apnieve.org.ph
---

July 20, 2014

A message from Jianhui XIONG‍, Secretary General of UNESCO-APNIEVE


Dear colleagues and friends,
I am deeply grieved on behalf of UNESCO-APNIEVE Secretariat and China Chapter, to inform that, our beloved Dr. Zhou Nan-zhao, the president of UNESCO-APNIEVE, member of UNESCO international commission on education for the twenty-first century, former senior programe specialist on international education and coordinator of UNESCO-APEID, suddenly and unexpectedly passed away on Beijing time 5:15, July 16, 2014, at the age of 72.
If possible, I would like thank you to help pass the grievous news to Dr. Zhou's colleagues and friends as I have no access to them, and to see if you and other friends of him could do something to lament his death (for example, place a funeral wreath or words)
My EMAIL: Xiongjianhui@moe.edu.cn; 36433573@qq.com. TEL: 86-10-83988619%uFF0CMP: 86-158-1157-8080. FAX: 86-10-83988617.
Please let me know if you need any further information.
Best,
Jianhui XIONG‍